We are a welcoming yoga community where newcomers, beginners and experienced yogis alike can feel at home. Ananta Yoga is blessed with wonderful, creative teachers sharing wisdom across a beautiful spectrum of yoga styles. You will find here a peaceful sanctuary that offers respite from the demands and stresses of daily life.
Ananta Yoga Studio also owns and runs Chakra Flow Yoga School for 200 hour Teacher Training.
"The most important thing that I can say about Ananta Yoga is "thank you!" As a person who did not have any knowledge about yoga and the benefits that come with it, I took a very big leap into a practice that I have come to love and am so grateful that I did." read more...
CHAKRA FLOW YOGA
200 HOUR YOGA TEACHER TRAINING
TOP RATED YOGA TEACHING SCHOOL EXCLUSIVE INSTRUCTORS
Get certified and evolve your own practice with a top rated Yoga School for the most comprehensive teachings of the key facets of Yoga. Creative Vinyasa styles of Yoga are learned, rooted in the solid foundation of alignment Iyengar yoga, ANATOMY, history and philosophies of Yoga, infused with Chakra system based energy learning.
ENROLLMENT IS OPEN
Interested? Have Questions?
Learn more at our Open Information sessions in July (Aug TBD)
Friday July 21 at 7:15pm
Saturday July 22 at 11:15am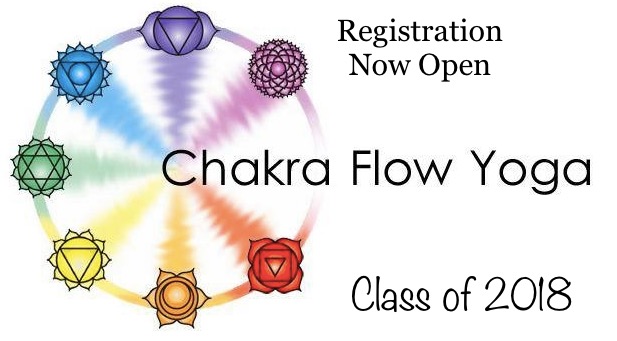 with Julia Abramova

Sunday 9/24
11:00-1:00PM
Limited Spots Open
Ayurveda translates from Sanskrit as the "Science of Life". Ayurveda focuses on a number of approaches, such as nutrition, herbs, and lifestyle to balance, strengthen and purify the body, mind, and spirit which will help to increase harmony with the environment.
Doshas are the 3 energies that govern the body; Vata, Pitta, and Kapha.
Understanding your type of Dosha is important to better understand the approaches that will better work for you in your daily routines. Working with your dosha brings clarity to how you can make the necessary adjustments in accordance with the weather, the foods you eat, and your daily routine.
In this workshop you will discover more about your personal dosha.
with Sara Gallmann
Sunday, September 24

7:00-8:30 pm
Experience an amazing evening of sound healing vibrations of the GONG as well as other instruments aiding healing, relaxation and reducing tensions.
Click here to Register & more info
*registration - LIMITED SPOTS
with Jill Slater
Thursday September 21, 2017
*registration only - LIMITED SPOTS
WEEKLY (pre & postnatal)
Tuesday's 7:30pm
Pre Sign up required. There is a maximum #.
change the week for dates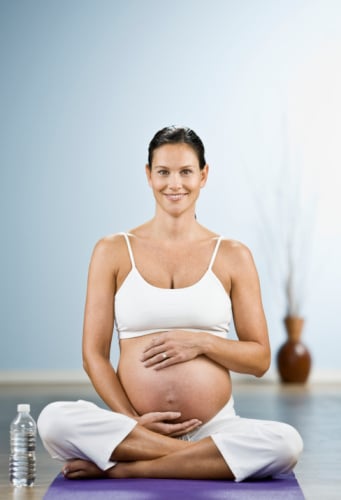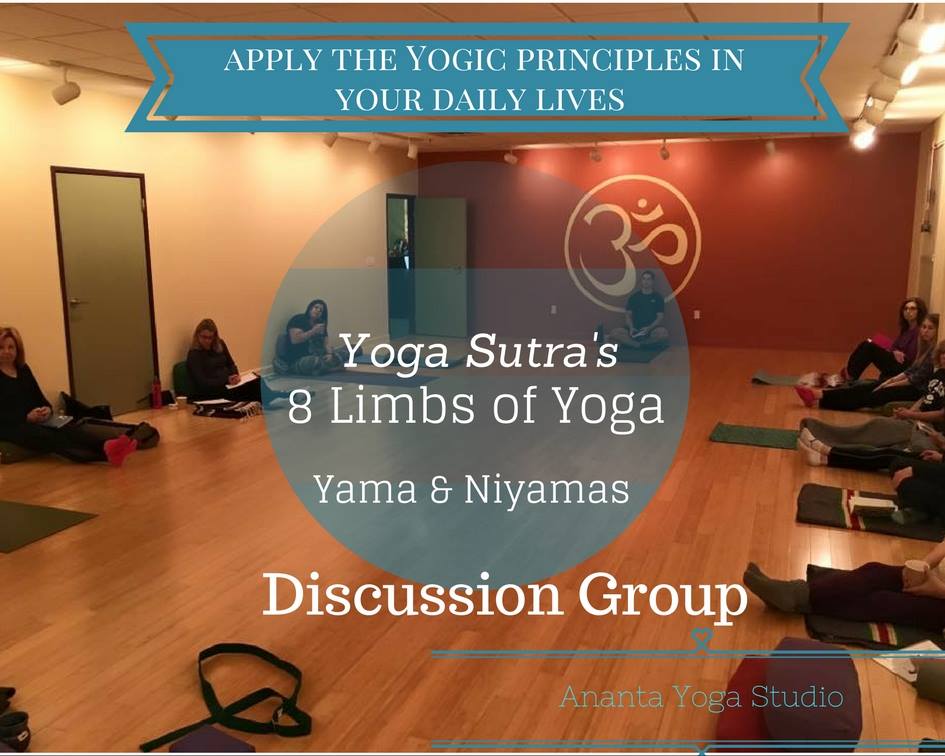 with Antonette Redl
Meets Monthly
Friday's 7:30PM
Next Date: Friday September 29, 2017
Continuing through Summer- our Monthly Yoga Sutra Discussion Group. Learn how to live a more balanced and peaceful life by applying the yogic principles in your daily lives. Join us as we engage and interact together in discussion.
Open to ALL, members and non members.
Come early for tea and cookies. $5 donation
Resuming in September:
-Weekly Cadence
-Classes Tailored into 2 groups-
*OLDER KIDS/TWEENS (4-8th grade)
*KIDS (1-3th grade)
Schedule available in August.
Email inquiries. Click Here
REFERRAL PROGRAM:
For current clients with a monthly or class card membership....Bring your friend for a FREE class and receive an account credit of $10 (limit 1 credit per month, referred friend must make a future class package purchase(monthly or class card). *for new clients only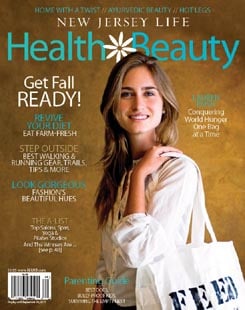 Ananta Yoga is one of the winners of NJ Life Magazine Readers' Choice Award for Best Yoga Studio. Thank you for your votes and support!