We are a welcoming yoga community where newcomers, beginners and experienced yogis alike can feel at home. Ananta Yoga is blessed with wonderful, creative teachers sharing wisdom across a beautiful spectrum of yoga styles. You will find here a peaceful sanctuary that offers respite from the demands and stresses of daily life.
Ananta Yoga Studio also owns and runs Chakra Flow Yoga School for 200 hour Teacher Training.
"The most important thing that I can say about Ananta Yoga is "thank you!" As a person who did not have any knowledge about yoga and the benefits that come with it, I took a very big leap into a practice that I have come to love and am so grateful that I did." read more...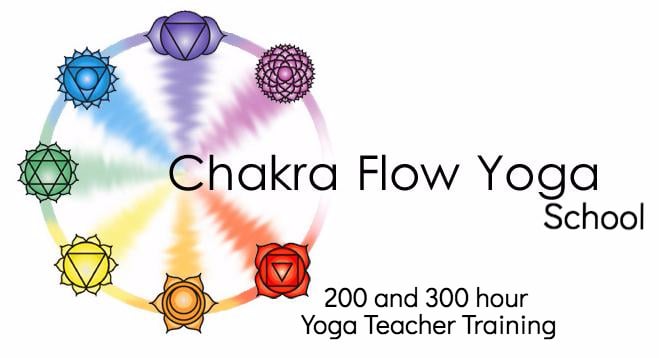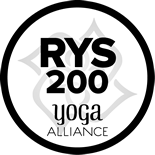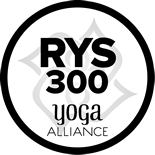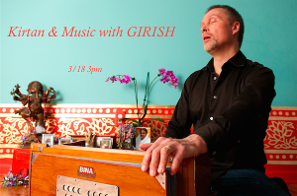 Kirtan with GIRISH
Sunday 3/18
3:00-5:00pm
$35 in advance, $40 at the door if available
Ananta Yoga welcomes Girish for a profound afternoon of Kirtan, music, chanting and dance. Girish is an accomplished musician popular around the world.
Join Girish for this ecstatic event.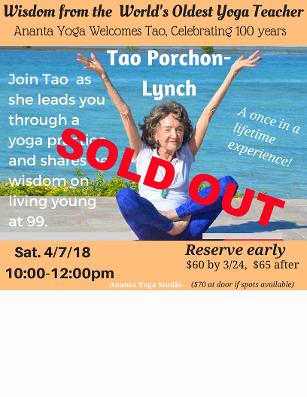 Workshop with Tao
as she celebrates 100 years of age, wisdom and practice.
Saturday 4/7
10:00-12:00pm
**SOLD OUT**
taking wait list names.
An exclusive NJ appearance as Tao celebrates 100 years young.
Join the world's oldest yoga teacher Tao Porchon-Lynch as she leads you through a yoga practice and shares her wisdom on living and aging.
Family Yoga
Yogi Families will have fun, move, stretch and play in variety of fun poses and with partners.
Sunday 3/18 11:00-noon
*$18 per Family (up to 2 kids) *$5 per child for Ananta Yoga monthly & class card holders
PAY AT STUDIO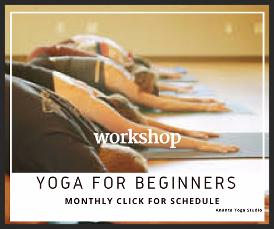 YOGA for BEGINNERS Workshop
with Maria Favocci

Saturday 3/31

11:30-2:00 pm
Scheduled Monthly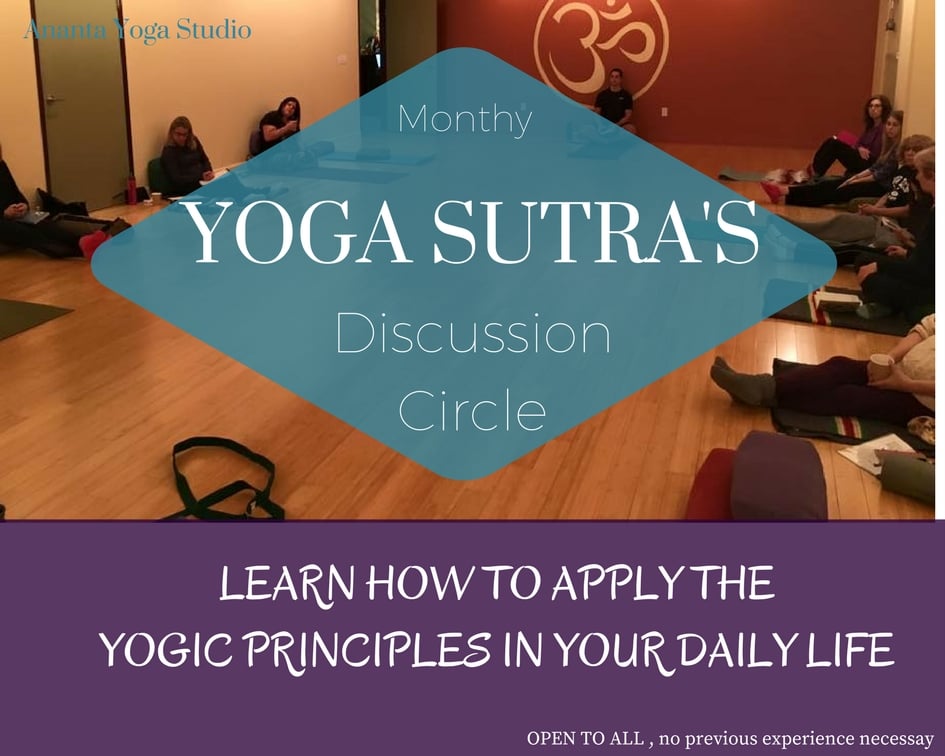 with Antonette Redl
Meets Monthly
Friday's 7:30PM
Next Date: Friday 3/9
our Monthly Yoga Sutra Discussion Circle. Learn how to live a more balanced and peaceful life by applying the yogic principles in your daily lives. Join us as we engage and interact together in discussion.
Open to ALL, members and non members.
Come early for tea and cookies. $5 donation
REFERRAL PROGRAM:
For current clients with a monthly or class card membership....Bring a *new friend/friends to a class that sign up up for a future class package (monthly or class card), within a week of the class attended, and receive an account credit of $10 (limit 1 $10 credit per month) *friend must be a new student only.
Email wayneyoga@gmail.com to redeem your referral credit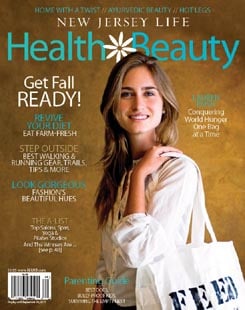 Ananta Yoga is one of the winners of NJ Life Magazine Readers' Choice Award for Best Yoga Studio. Thank you for your votes and support!