First Module Coming Fall 2019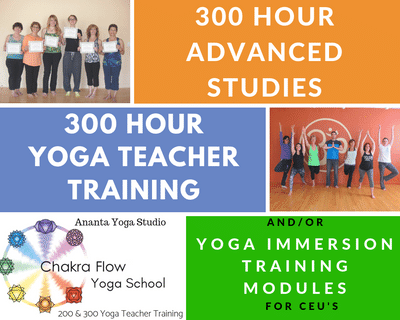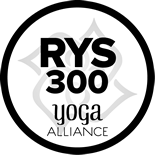 300hr Advanced Yoga Teacher Training
and Immersion Training Modules for CE's
500 Hour Yoga Certification Program
OR
Take Stand Alone Modules for CEU's
300 Advanced Study program is for those that have completed a 200 Hour Yoga Teacher Training Program from a Yoga Alliance certified school in order to obtain a 500 hour certification.
For those not wanting a 500 hour certification can take our Immersion Modules to apply for CEU's. A completed 200 hour Yoga Teacher Training Program from a credited school is still required.
Credits for modules will accrue as you complete them. We plan to schedule the modules throughout the year, so you can complete the full 300-hour certification over a longer period.
The training groups will be Intimate to allow for

for plenty of individual attention and mentorship. You will be guided in establishing a strong foundation for teaching and especially working with clients.
Immersion Module's
Module by module options to take your time and how you wantto build your 300 hours
Some Feature Modules:
Yoga Anatomy
Mechanics of Movement
Advanced Asanas & Assists
Myofacial Functions in Yoga
Advanced Subtle Energy & Reiki 1
Yoga Applications for Injuries, Special & Aging Population
Chair Yoga
Yoga for Women's Health
Restorative Yoga and Yoga Nidra
Advanced Teaching Skills
In depth Advanced Philosophies of Yoga, Pranayama and Mediation
Applications to incorporate Ayurveda in working clients and yoga classes.
In depth applications in working with private clients
Practicums and work studies
in no specific order