Lori was introduced to Yoga several years ago and was inspired how it changed her life. That inspiration motivated Lori to enhance her own practice, knowledge of Yoga, history and spiritual benefits by pursuing and completing 200 hour Teacher Training at Chakra Flow Yoga , Ananta Yoga Studio after practicing as a student at Ananta Yoga for several years.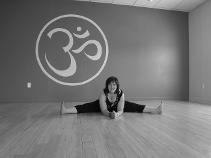 In Fall of 2015 Lori became owner of Ananta Yoga Studio and Chakra Flow Yoga , 200 hour Teacher Training School. Lori is committed to serve the local community by offering a community culture at the studio with outstanding teachers who help students grow and enhance balance in the mind, body and spirit!
Ana Sorce (Anandaprema Saraswati) - E-RYT500, YogaFlow , Reiki Master

Ana was introduced to classic Hatha Yoga by her mother when she was about 8. Then the practice was forgotten for many years until she was re-introduced to Yoga by her friend in 2002. Ana enrolled in YogaFlow Teacher Training with the intention of deepening her practice and learning more about yoga. Though, she didn't intend to teach, it was meant to be. In the past few years she's studied with many wonderful and talented teachers and explored different styles. In addition she studied Zen Meditation in Japan.
Yoga transformed Ana's life in more ways than she could have ever imagined. Ana believes that every style has something great to offer. Her goal is to show her students that yoga is for everybody and to help everyone find his or her own path. Her classes are a creative mix of various styles she finds fascinating. Ana is also a Reiki Master Teacher.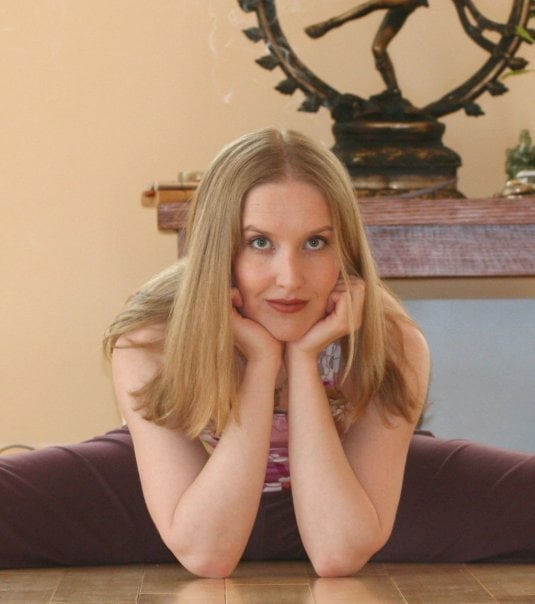 As a Certified E-RYT (Experience Registered Yoga Teacher), a lead teacher of the Chakra Flow Teacher Training Program, and the original founder of Ananta Yoga Studio, she continues her yoga journey, currently concentrating on her studies in Reiki, Iyengar Yoga, Ayurveda, Pranic Healing and Yoga Therapy. Ana is a member of the IAYT (International Association of Yoga Therapists)
Anandaprema, which means "Blissful Divine Love", is the name given to Ana by her Guru. Ana is one of the disciples of Joan Suval and a frequent visitor to Ananda Ashram in Monroe, NY.
Antonette Redl (Vidyadhari) - E-RYT500, YogaFlow

Antonette was first introduced to yoga while studying at Montclair State University, and graduated with a B.A. in Commercial Arts. After years of drifting in and out of yoga classes she began seeking various spiritual traditions to fulfill a void within. After an illness led her back to her mat she soon discovered yoga not only opened her physically but opened her heart to what she had been seeking all along. This lead her to deepen her own practice while learning how to teach classes and enrolled in YogaFlow Body and Mind Teacher Training. Antonette brings all of these lessons enriched in spirituality into her teaching. Her classes are geared towards recognizing everyone's individuality in a nurturing, non-intimidating atmosphere.
Antonette is a lead teacher of our Chakra Flow Yoga School 200 hour Teacher Training Program.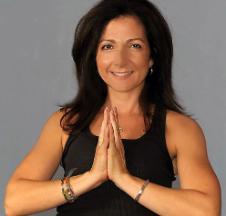 Taylor Walek-RYT-500, Ayurveda and Yoga Institute
Taylor's classes are creative and accessible with a focus on breath work and mindfulness. To her, yoga is home. Getting on the mat allows her to connect deeply to her mind, body and spirit. Yoga is the anchor that has helped her through difficult times in her life.
Taylor is devoted to paving a path of self-discovery for her students. Her goal as a teacher is to encourage and support her students through accessible and intuitive classes that will leave them feeling refreshed, nourished, and impassioned in their daily lives.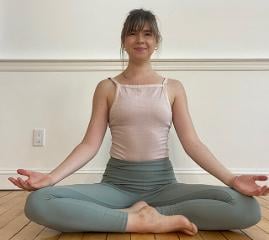 Taylor is a RYT-500 who trained at the Ayurveda and Yoga Institute in Montville, NJ. Both her 200 and 500 hour trainings had a strong emphasis on Ayurveda, yoga philosophy, meditation, compassion and self-development. She is also Reiki II attuned and certified in Yoga Nidra. She considers herself a lifelong student, continuing to immerse herself in philosophical education from various disciplines, books, classes and workshops.
Damian Boscardin (Krishna) -
RYT500
Reverend Krishna Boscardin is a RYT 500 who has been intensely and devotedly teaching Hatha Yoga since 2001. As an experienced Hatha Yoga Instructor and Certified Massage Therapist his classes are insightful and intuitive to the atendees' health needs. He holds several certifications in Accupressure, Therapeutics, and Energetics in Yoga, as well as a Black Belt in Taekwondo which all these contribute to his knowledge of the physical and energetic aspects in Yoga. As a devoted student and teacher in Yoga his highest purpose is to promote health in the body, peace in the mind, and a deeper happiness from within.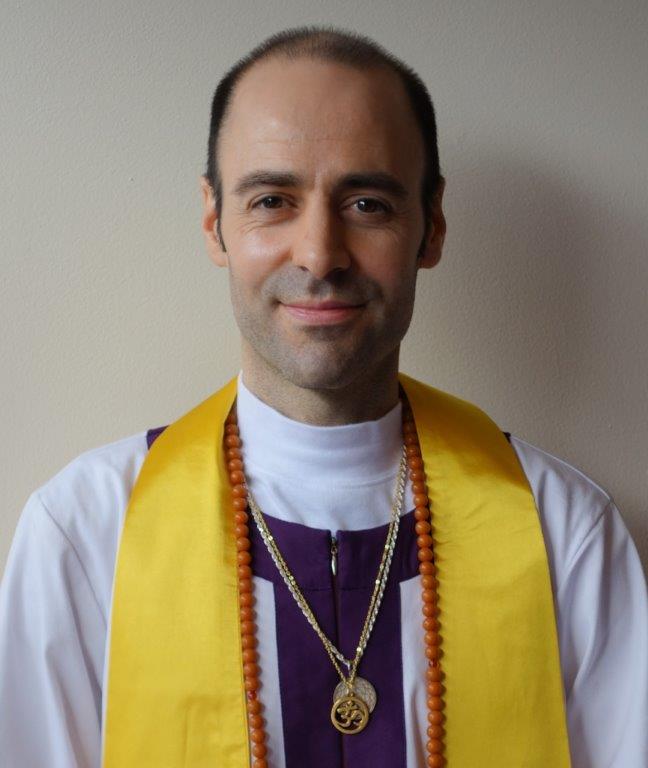 Rev. Krishna has been trained and ordained as a Yoga Life Minister by his Beloved Teacher Sri Guruji Reverend Jaganath Carrera. He offers ministerial services and officiating at ceremonies and functions such as weddings, blessing and naming of newborns, funerals, and others.
He also teaches meditation, Raja Yoga (Patanjali's Yoga Sutras), and other Yoga philosophies to the public interested in these inspiring spiritual teachings which are very useful and beneficial to our modern way of living.
Carly Englander- RYT200 NJ Yoga Teacher Training
Carly fell in love with yoga many years ago and never looked back. Along her journey she received a BFA from the College of New Jersey. After getting her 200 hour yoga certification from NJ Yoga Teacher Training her yoga journey extended to helping others. The forefront of her own practice has been focused on healing, and that is the energy she brings to those who join her on the mat. Carly skillfully teachers a variety of class styles and to all audiences.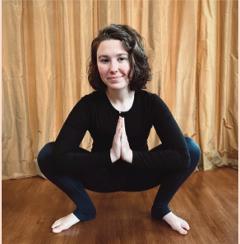 Valerie Herzog - RYT500, Todd Norian: Ashaya Yoga , Anusara Inspired Teacher
Certified in Children's and Restorative Yoga.
Valerie is a lifelong practitioner of yoga and has also been a practicing psychotherapist for more than 25 years. She finds that blending yoga with therapy can be a most natural approach, as yoga is a form of therapy that is transformational.
Valerie has studied with many wonderful teachers: Sheryl Edsall, Chaya Spencer, Todd Norian and John Friend, just to name a few, and has tremendous gratitude for each one of her teachers, for they have truly changed her life.
In 2005 Valerie became a member of the Yoga Teachers Alliance. She teaches Vinyasa, Anusara, Restorative, Children's and Chair Yoga.
Valerie received her Anusara Inspired Status (and 500 CE) from Todd Norian, a most joyously felt addition to her practice and her life!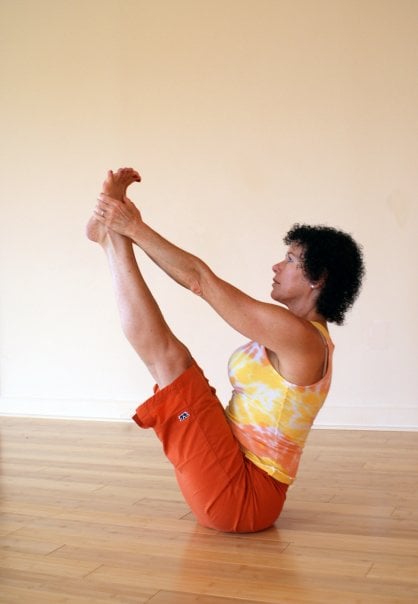 Special instructors who still substitute
and teach workshops
Julia Redl - RYT200 Chakra Flow Yoga
Julia started practicing yoga in middle school as a way to help manage anxiety. Julia continued and deepened her practice through high school. The ability to help maintain balance in her life and her love of yoga led Julia to complete her 200 RYT from Chakra Yoga Flow at Ananta Yoga in 2015. As Julia deepened her practice and learnings she developed a passion for wanting to learn more about Ayurveda, it's approach and benefits to allow one's self to reach it's full potential – mind, body, soul. Julia graduated from the School of Ayurveda at Kripalu, Center for Yoga & Health in 2016, and is certified as an Ayurveda Health Counselor. Julia has completed 650 hours in Foundations of Ayurveda.

Debi Cool - RYT200, Natural Yoga
As a life long fitness enthusiast, Debi was introduced to yoga at the gym.She was drawn to the peace and serenity she found in her practice and desired to learn more.She began taking classes at a local studio and was encouraged to pursue teacher training. In January 2010, Debi enrolled in a training program with Yoga Fit, a national and international teacher training in New York City. In May she participated in another training in Baltimore.It was then that Debi began classes at Ananta and found a studio to call home. She feels deep gratitude to her teachers at Ananta for their support.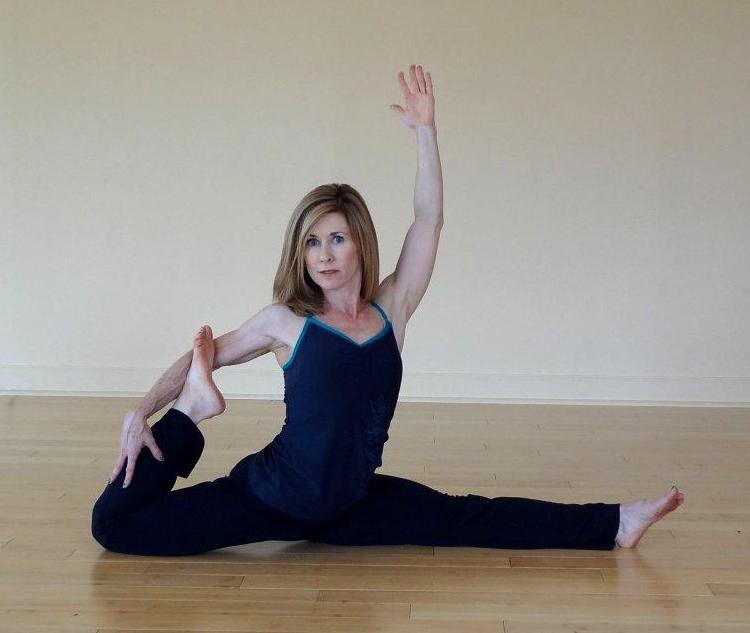 In June 2013 Debi graduated from a 200 hour teacher training with Sheryl and Neil Edsall of Naturally Yoga.The program strengthened her knowledge of asanas, as well as deepened her understanding of the philosophy of yoga through the study of Patanjali's Yoga sutras and the Bhagavad Gita. Debi is passionate about spreading her love of yoga and helping her students apply it to their daily lives. Yoga has had a profound effect on her life and it is Debi's hope to pass that on to her students.
Natalie Giardina, ERYT 500 You, Yourself and Yoga

Natalie believes no one knows your body better than you and reminds students throughout class to listen to their body first and her voice second. Her focus is to help others become their own observer, teacher, and advocate through physical practice.
Natalie is an ERYT (Experienced Registered Yoga Teacher, 500 hours) and is also certified in yoga for mental health, trauma, and addiction. She has her Bachelor's of Health Sciences with continued education in neurology and nursing from Sacred Heart University and New York University. Her professional experience in healthcare and yoga has allowed Natalie to be well versed in guiding ourselves to explore our own mind, body, and soul.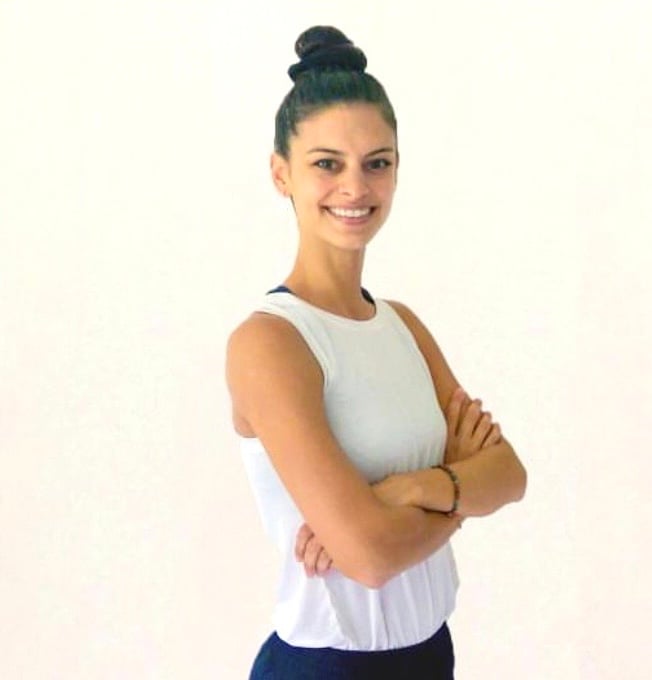 Natalie has been practicing yoga for 12 years and teaching for 5. She was first introduced to yoga by her high school English teacher after receiving radiation therapy for a lifelong disease. Impressed by the effects of yoga, Natalie continued to show up on her mat as she completed her education in Nursing and Health Sciences. However, it was not long after her education that Natalie realized the lack of direct patient education in major organizations. So, she set out on a journey to bridge the gap between self care and healthcare. To do this she had to leave healthcare entirely and work on the outskirts. Knowing that if she looked inward on her own disease, a bit closer, then inevitably she can be a mirror for those around her. This mindset allowed Natalie to take control over her own health and was the foundation of her business, "You, Yourself, and Yoga", a third party yoga service working with public schools, special needs, Health organizations, private bookings, international brands and more.