1 month of unlimited yoga classes for $59!
This offer is limited to local residents who are new to Ananta Yoga Studio. refer also to our price & policy page, click here
Choose any class on the schedule and begin the introductory offer.
____________________________________________________________________
Yoga for Beginners
Are you are interested in learning more about Yoga, but intimidated by the thought of joining a class?
Then our Yoga for Beginners workshop is for you!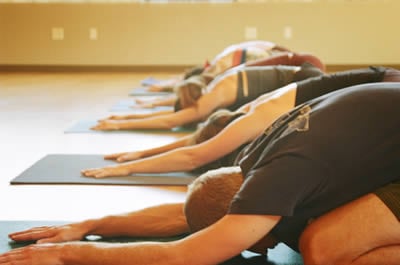 Learn basic yoga poses and breathing techniques at a comfortable pace and in a friendly and supportive environment.
Please arrive 10 minutes before the start time to fill out a basic registration form. You don't need to preregister. Just come in!
Inform your teacher of any health issues, conditions or concerns.
We encourage you to bring your own mat. You can also buy or rent a mat at the Studio ($1 rental fee). All other props are provided.
Wear comfortable clothes – not too tight, not too loose. Remove your socks during a Yoga class.
There is plenty of parking in the back of the building at any time. Please do not park by the building next door.
When you enter the studio, please remove your shoes and turn off your cell phones!
Please make every effort to arrive on time. Late arrivals are disturbing to the teacher and the students. Please note that pre-registering online does not guarantee a spot. It's on "first come" basis.
Please refrain from wearing perfume.
If you arrive late, please wait until the centering part is over (Hint: a couple of moments after you hear the OM or the students start moving). Centering is a very important part of the Yoga practice. It allows one to tune into the right "wave length", prepare for the practice, establish proper breathing pattern, etc.
If you have to leave before the end of a class, please inform your teacher in advance and try to leave prior to Final Relaxation (Savasana) to ensure that other students have a fulfilling experience.