KIDS YOGA & MINDFULNESS CLASS
Weekly Yoga & Mindfulness class for

KIDS grades 2nd-5th
please email to inquire about older kids sessions email

4 class cards $48
single class $14

Pre sign up online required by 9:00am
Email inquiries or more information..click here
__________________________________________________________________
Growing evidence shows that Mindfulness and Meditation practice is beneficial to Kids as they navigate the challenges of childhood into adolescence /teen years by helping them self regulate their ability to relax, manage stress, anxiety and depression. Mindfulness practice also improves confidence, concentration and their ability to tune things out by becoming aware of what's happening with themselves.
Research has shown that a student's academic achievement, future success in life and overall happiness can be greatly impacted by the attainment of the following three skills:
Self Regulation: Ability to attain, maintain and change reactions and behaviors appropriately

Focus: Ability to direct attention and manage distractions.

Resilience: Ability to adapt and thrive despite adversity and challenges.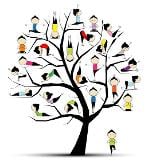 Our Yoga & Mindfulness Kids Yoga classes are tailored age appropriately ;

In each class, Mindfulness and Yoga unite in a fun approach that benefit Tweens and Kids develop more balanced lives;
Managing Emotions to reduce feelings of anxiety and stress

Self-Calming, Mindfullness Meditating Techniques with Kid Friendly Yogic Breathing Exercises

Regulating Thoughts for self awareness , awareness of others and awareness of their place in a community as a whole

Age appropriate games and exercises

Age appropriate yoga poses and flow
Taught by instructor certified and registered in Mindfulness Children's Yoga as well as 20 years special education school teacher.
Even in adults we use the analogy of the "Monkey Mind," constantly jumping around from branch to branch, thought to thought. When we practice mindfulness, we learn that much of the chatter of the mind is just that: chatter. It's worry and anxiety. More than ever, in a world of constant motion, phones, computers, etc. kids need opportunities to move their bodies, develop face-to-face communication skills and practice focusing on just one thing at a time. One way they can get them is through learning mindfulness.
Links to research and articles on the growth of Mindfulness, Meditation and Yogafor Children: